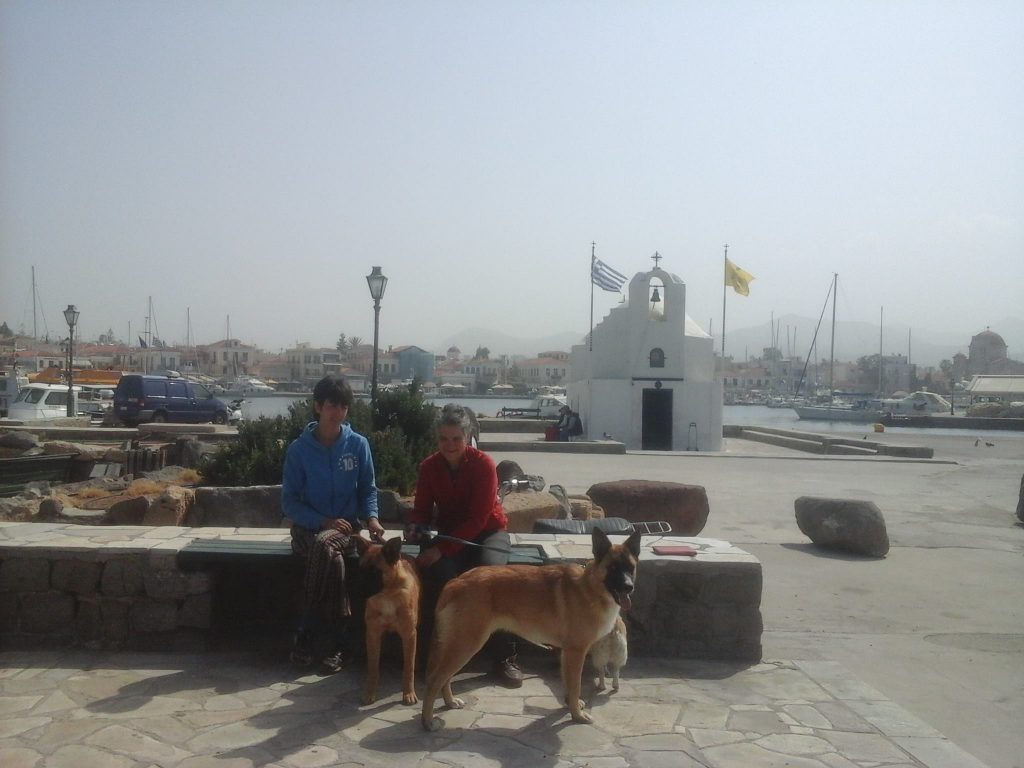 What we've been up to this week – 20th April 2018
Occasionally, we give you an update of what we have been up to this week so thought it would be a good idea to do this before we have our next fundraising events so that you know how much your support is needed and appreciated.
On Tuesday Lyn went to Bournemouth and back and delivered some of the consumable items for the dog show and also visited the charity shop which, as ever, is looking great! The following day she and Mark half filled the van with food, metal crates, travel boxes, dog coats for the winter and other bits and pieces, all of which was heading for the dog shelter in Kalamata. At the same time, in Aegina, Lavender and Blue were ready to leave on their epic journey from Greece to Scotland and the photos show them at the port waiting for the ferry to take them to Pireaus. From there they were collected by Thompson Pet Transport. At the other end of the country, Kylie (she was featured in our last newsletter) left the shelter in Kalamata and she also met up with the transport company. They all left Greece yesterday and are due to arrive in the UK on Sunday.
Also yesterday, Mark and Andy took the charity van to a transport company in Dartford. They met Heather on the way where they filled the rest of the van with several hundred kilos of dog food. So, two pallets should leave today and arrive in Athens next week. From there, they will be transported to Kalamata.
This morning, the van was reloaded for the dog show and Lyn will drive it to Bournemouth tomorrow, ready to welcome everyone on Sunday.
Additionally this week, we spent £3000 on dog food to help two shelters which had run out and also just over £3000 on parasite treatments which have today been posted to 3 locations in Greece – the ticks are coming early this year.
We hope this gives you a perspective on why we keep asking for your support!